Current Happenings
Integrative Pathobiology Research Symposium
Thursday, February 17, 2022
1:00 - 4:30 pm
Virtual Event - Contact Erin Kent for Zoom Link
Keynote speaker: Comparative Pathology Alumna, Denise Imai-Leonard, DVM-Ph.D.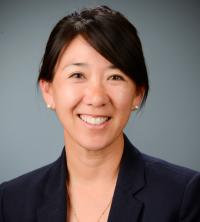 Dr. Imai-Leonard is a clinician-scientist, and the Director of the Comparative Pathology Laboratory, Davis, CA. As a Health Sciences Associate Clinical Professor in the Department of Pathology, Microbiology and Immunology in the School of Veterinary Medicine, Dr. Imai-Leonard leads the Comparative Pathology Laboratory (CPL). The CPL is a high-throughput laboratory animal diagnostic facility that provides pathology support to investigators whose research involves animals. Though the predominant work that she does is as a study pathologist, she maintains an independent research focus in geropathology and specific expertise in non-mammalian laboratory animal pathology, phenotyping of animal models and disease outbreak investigation in research animal populations.
Keynote Presentation Title: "Jane-of-all-trades: On becoming a Collaborative scientist"
1:00 - 2:30 pm: Student Research Presentations
Dr. Callum Donnelly (PI: Dr. Carrie Finno): "Machine Learning Selection of Biomarkers for Diagnosis of Equine Spinal Ataxia"
Pablo Juarez (PI: Dr. 

Verónica Martinez-Cerdeño

): "

Human Induced Pluripotent Stem Cell-Based Treatment in a Valproic Acid Rat Model of Autism"

David Yang (PIs: Dr. Ching-Hsien Chen and Dr. Reen Wu): "

Fibrogenic MARCKS/AXL Complex Activated by Tobacco Smoke Promotes Macrophage Reprogramming and Pulmonary Fibrosis"

Dr. Pedro Bernardino (PI: Dr. Pam Lein): "Magnetic resonance imaging (MRI)-evidence of blood-brain barrier (BBB) disruption in a rat model of organophosphate intoxication"

Dr. Samah Abdelrazek (PI: Dr. Richard Connon): "

Every pathogen counts: Transcriptional response to co-infection in juvenile fall-run Chinook Salmon"
2:30 - 2:45 pm: Break
2:45 - 3:30 pm: Faculty Lightning Talks
Dr. Jogender Tushir-Singh, Department of Medical Microbiology and Immunology, School of Medicine
Dr. Danika Bannasch, Department of Population Health and Reproduction, School of Veterinary Medicine
Dr. Glenn Yiu, Eye Center, School of Medicine

"Yiu Lab - Translational Retinal Research Laboratory"
3:30 - 4:30 pm: Keynote Speaker, Comparative Pathology Alumna
Dr. Denise Imai-Leonard, Director of the Comparative Pathology Lab, Davis, CA.
Virtual Student Posters - Available on demand (February 17th - February 24th)
Dr. Erin Ball (PI: Dr. Lark Coffey)
Veneese Brown (PI: Dr. Laura Van Winkle)
Dr. Isabel Casanova (PI: Dr. Sara Thomasy)
Ning Chin (PI: Dr. Dennis Hartigan-O'Connor)
Dr. Sarah Cook (PI: Dr. Brian Murphy)
Jenn Cossaboon (PI: Dr. Swee Teh)
Daniel Kong (PI: Dr. Xinbin Chen)
Erin Hisey (PI: Dr. Brian Leonard)
Kyra Laubach (PI: Dr. Xinbin Chen)
Dustin Leale (PI: Dr. Dominik Haudenschild)
Dr. Veronica Lopez Cervantes (PI: Dr. Amir Kol)
Pavel Morales (PI: Dr. Jeroen Saeij)
Dr. Arturo Oliver Guimera (PI: Dr. Kevin Keel)
Dr. Malvina Tsamouri (PI: Dr. Paramita Ghosh)
Dr. Priya Upadhyay (PI: Dr. Kent Pinkerton)
Contact eckent@ucdavis.edu if you are interested in attending the virtual event.
---
Campus and Affiliates News and Events
UC Davis Graduate Studies Events
UC Davis Veterinary Medicine News and Events